UNSTOPPABLE LIVE
OCT 6-8, 2017 | LOS ANGELES, CA
Experience 3 Days of Exceptional Business Training, Deep Personal Transformation, And Inner Growth Methodologies With An International Tribe of High-Achieving Business Owners
Apply Now for your FULL scholarship to this $997 event
Every year, hundreds of people from all over the world come to the Big Shift Experience. However, the people that I interact with the most are in my neighborhood in the Bay Area and I want to give back to my community.
I'm giving 30 scholarships worth $997 (the full price of the ticket) to qualified business owners who have a passion for delivering a bigger impact to their community.
Please read the event details below and if the event sounds exciting to you use the button below to apply for your full scholarship.
Warmly,
Founder and President, Bill Baren Coaching
Experience The Most Powerful Methods To Break Through Personal Limitations to Unleash Your Most Powerful Unstoppable You...
And Attain Your Most Ambitious Business Goals
From the desk of Bill Baren | Oakland, California
What if you (and your business) could be fully unleashed...?
For 3 intensive and exciting days, you'll be joined by 300 "no-more-excuses" business owners for an unforgettable experience that will transform your business forever.
After you break through inner limitations and gain my powerful success strategies and tools, you'll be ready to:
Help more people than you've ever thought possible
Make more money than is currently comfortable
Be happier than you know how to be
AND Experience being in your untapped power and in your full creative flow
You are going to tap into something that's BIGGER than yourself! And you'll experience what it's like to tap into the creative, money-making, and difference-making power within.
Unstoppable LIVE
October 6th to October 8th in Los Angeles, California
Get unleashed and tap into your full personal power so you can attain anything you want - including the thriving business you desire!
Join us for a 3-day highly-experiential workshop and get the tools, training and support you truly need to accomplish anything you can dream of, faster and with more ease than you ever thought possible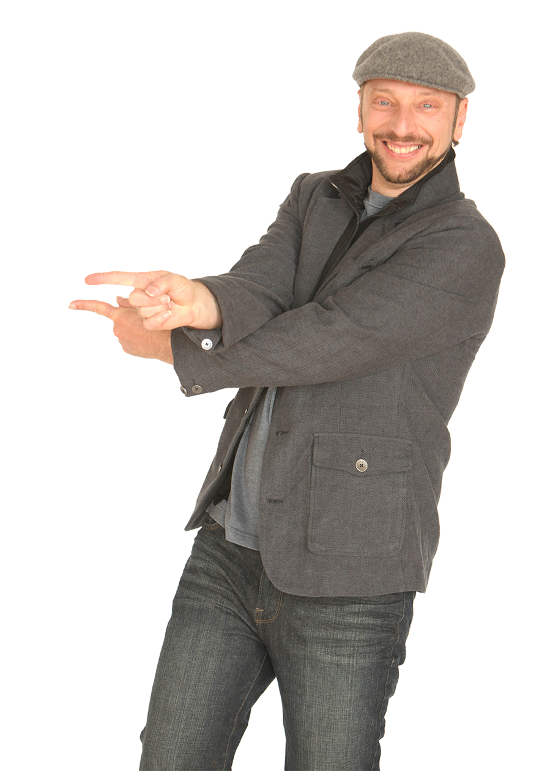 What you'll learn and experience at this 3-day hands-on and highly-experiential event
Accomplish Your Biggest Business Goals And Dreams
Discover a breakthrough system for attaining any goal faster and with more ease
Earn More Money And Break Through Your Income Ceiling
Learn what the world's most successful business people know about earning more income - from the inside out
Unstoppable Communication: Communicate With Anyone In Any Situation
Enjoy more effective communication with your family, friends, and colleagues
Eliminate Fears And Anxieties Holding You Back
Learn powerful breakthroughs for mastering your internal psychology
Step Into Effortless Productivity And Focused Energy
Learn a system for keeping focused and in flow – and turn your ideas and goals into accomplishments
Transform Your Money Blocks & Success Consciousness
Discover unconscious beliefs and mindsets undermining your ability to grow your income and success
Gain Unstoppable Confidence
Experience the power to accomplish anything that matters to you.
Harness The Power Of Your Emotions
Utilize the power of your emotions (even your "negative" ones) so that you a become a "no-limitations" being
Make A Bigger Difference And Live A Life Of Passion
Unlock your deepest potential and gifts to make the world a better place.
And you'll learn this in a positive, uplifting environment with other energetic, ambitious individuals who will support you along the way – and help you achieve more than you can imagine.
"Bill and everyone, my heart's cracked open by your energy, love, courage, support, generosity, hugs, compassion, humility. Wow!! Thank you for contributing to make our weekend full of goodness! Feeling my own shifts in growing and receiving. so grateful. I love you. big hugs"
Vicki Abadesco
soulshoppe.com
"Thank you so much for an incredible weekend.
I came in not knowing what to expect and was really moved by the container that you and your team created. I have been to several business seminars and was impressed with the level of integrity that you bring and the transformation that you allow to happen."
Dr. Laura Enfield
""I absolutely LOVE the intention of NO ONE LEFT BEHIND...We are all held. We got each other and Bill Baren and all the incredible coaches GOT US! That exercise we did before we left about people having our backs really touched me deeply because one of the stories I made up about my self is that no one has my back! I'm over that!!! Thank you everyone for showing up fully and playing FULL OUT! You all amaze me and I am honored and inspired! ""
Melissa Costello
There is a huge gap between what you are truly capable of and what you are actually accomplishing in your business and in your life.
Here's what I know from working with thousands of business owners.
The only thing that stops you from achieving what you desire is YOU. (You know this already, right?)
What holds us back from success is our own internal "stuff" -- all the beliefs, self-imposed limitations, fears, scarcity money mindsets, unresolved emotional patterns…
And then there are behaviors like procrastination, perfectionism, endless distractions and non-productive use of your time
That's what's holding us back.
It's never a lack of time, knowledge, or money. It's not your spouse or your family. It's nothing OUTSIDE of you.
WE create the roadblocks in the way of earning more, impacting more, or BEING more of who we want to be.
Unstoppable Live is here to help you bust through blocks and fears, let go of overwhelm, and step into a higher level of achievement, impact and income – so you can experience more wealth, freedom, joy, happiness, and fulfillment in your life and business!
When was the last time your possibilities gave you goosebumps?!
"I am floating on air over your granting me a scholarship to Unstoppable Live! I cannot clearly explain how my outlook has changed, other than to say that I am going to be soaring with the eagles! 'Thank you' does not nearly express the level of joy you have brought to my spirit."
Ingrid Lenz
The Interpreter
EVENT DETAILS
Event
Unstoppable: 3-Days of Breaking Through Limitations and Unleashing of Untapped and Potential Power
Dates
Friday October 6 to Sunday October 8, 2017 (3-Day Program)
Registration begins Friday morning at 8am, and we will end on Sunday at 5pm.
We have 2 special evenings planned (including a networking cocktail extravaganza) for Friday and Saturday evening, so plan on attending those two evenings!
Location
Los Angeles, California
Airport
Los Angeles International Airport (LAX)
Hotel
The Westin Los Angeles Airport Hotel (with complimentary airport shuttle)
FAQs
Below are a few of the typical questions we get asked, along with our answers.
1. What if I can't attend the event in person? Will there be a livestream or recording?

We will not be providing a livestream or recording of the event – there's just no substitute for the transformative power of doing this work together and IN-PERSON with an energetic and focused group of like-minded conscious business owners.

2. How will attending this event help my business?

This event is about you getting clear on what is holding you back from accomplishing what you really desire in your business (and life)...

And providing you with the inner game breakthroughs and success systems needed for you to make a big leap forward to the next level of external success and inner fulfillment.

3. What if I am already overwhelmed with information overload?

Is Unstoppable Live going to eliminate it or make it worse?

An excellent question.

You may be already overwhelmed by the wealth of free and paid information on the web on how to market and grow your business. And yet your business isn't where you want it to be.

Our event is actually designed to help you identify what's in the way on the INSIDE, so you can achieve success from the inside out.

And if you're not feeling as productive as you could be.... we're going to show you specific success systems that will boost your productivity, help you get things done with flow and ease, and unleash your gifts and your money-making, impact-creating power.

The net result: you'll move forward in 2017 with greater personal power and the essential methods and techniques to accomplish the big goals and dreams you have for the next level of business.

4. Are accommodations included in the package?

No, but if you bring a friend at the special "bring a friend" rate of $50, you can split the cost of accommodations in half. If you would like someone to room with, we have a Facebook page for all participants that you can communicate with.

5. When and where is the event?

Location: The Westin Los Angeles Airport Hotel – with free shuttle from Los Angeles International Airport (LAX).

Dates: October 6 to October 8, 2017

Registration begins at 8:00am on October 6; planned end time is 5pm on October 8

Be sure to reserve your space today because we have a limited amount of space for Unstoppable Live, and news of the event is being delivered to our mailing list of over 100,000 people .

We expect the event to be sold out weeks in advance, so if you're thinking about it – please book your spot now.

6. What if I have to cancel my trip?

If unexpected circumstances arise that make it impossible for you to join us live and in person, you may receive a credit for the original amount of your ticket purchase against any of our future live events or one of our wonderful training programs. Another option is that you can transfer your ticket, to allow a friend or colleague to attend in your place.

If neither of the above 2 options is acceptable, just let us know prior to September 18, 2017, and you may receive a refund of your purchase, minus a modest $20 bookkeeping fee. (After September 18, 2017, your ticket investment will be applied as a credit toward a future program, due to contractual obligations with our event venue.)

7. How many people do you expect to attend?

We're expecting over 300 people at Unstoppable Live from all over North America and beyond - so you'll be spending time with a lot of highly motivated, like-minded business owners who are ready to step into their Unstoppable selves.

8. I'm just starting out in my business, is Unstoppable Live right for me?

You actually have an advantage! You'll be learning proven methods and techniques for achieving results in your business from the very beginning.

If you apply what you learn at Unstoppable Live, what I'm going to teach you at the event could be one of the fastest ways for you to have a giant leap forward in your business.

Yes of course it will take work to apply what you're going to learn, but with the success systems, productivity methods, and the INNER SHIFTS you'll gain, you're going to get a HUGE SHORTCUT that could shave years of struggle and wandering around in the dark from your business journey.
"So thrilled with all I've (and we all) have been able to accomplish in these past 3 days. Can't wait for tomorrow! Also, super grateful for all the amazing connections I've made with this amazing group!! Now bring on the clients!!"
Adelle King
"This has been the greatest event I have ever attended, bar NONE!!! Thanks Bill and all the coaches and support staff!!I Love you all!"
Robin Rink-Smith
"Thank you all for sharing insights, fears, boldness, wisdom, kindness, meals, stories, songs and hugs over these wonderful days, during which we were wisely being guided into successful-and-fulfilled-entrepreneurs-to-be. Thank you, Bill & wonderful team!!!"
Anja Kamp
You should know that you're taking absolutely no risk because your investment is backed up by our personal 100% satisfaction guarantee
READ MORE [+]
You should know that you're taking absolutely no risk because your investment is backed by our personal 100% satisfaction guarantee.
If unexpected circumstances make it impossible for you to join us in person in October 2017 at my Unstoppable Live event:
You may receive a credit for your ticket purchase against any of our future live events or one of our wonderful training programs.
Another option is that you can transfer your ticket, to allow a friend or colleague to attend in your place.
If neither of the above 2 options is acceptable, just let us know prior to September 1, 2017, and you may receive a refund of your purchase, minus a modest $20 bookkeeping fee. (After September 1, 2017, your ticket investment will be applied as a credit toward a future program, due to contractual obligations with our event venue.)
Finally, you have until the beginning of the second day of this training event to immerse yourself in the work… and if truly decide that you have not received the value you expected, just let us know by 9 AM of the second day and you will receive a 100%, no-questions-asked refund of the ticket purchase.
So any way you look at it – there is zero risk for you and your satisfaction is guaranteed.
Three Simple Rules In Life:
(1) If you do not go after what you want, you'll never have it.
(2) If you do not ask, the answer will always be no.
(3) If you do not step forward, you will always be in the same place
Your business can only grow as fast on the outside as you expand on the inside.
At this event you'll CREATE and EXPERIENCE incredible shifts within that will allow you to be Unstoppable.
You'll actually practice how to create results that you never knew were possible.
One more thing – this kind of massive expansion to your personal power is unlikely to just happen on its own in your business.
You need a catalyst. And we've created this event to spark brand new ways to be, think, act, focus, and accomplish.
Never again will you feel like you don't deserve wealth. Never again will you be stopped by not knowing "how" to create huge success.
Are You Ready To Take Control Of Your Destiny?
What you learn and experience at Unstoppable Live will show you how to powerfully create a thriving dream business beyond your current imagination, "from the inside out."
IMPORTANT: though this event experience is focused on creating amazing success in your business... you'll be able to use the same techniques to transform your relationships, your health and fitness, your spiritual and personal growth – all areas of your life!
Your personal power will explode beyond what you've ever felt before, and you'll leave as a person who knows in their mind, heart and body how to achieve everything you have ever dreamed of.
If you are ready to take control of your life and step into your power as someone who can create an inspiring vision of a better future... and more importantly, know how to be UNSTOPPABLE in making it happen... Then join us!
To Being 'Unstoppable',
Bill Baren
Any Questions? Email us at wecare@billbaren.com